RED BULL: Thre3style – mixing competition – LA 7/14
I'm excited to announce that I will be competing in the Red Bull Thre3style mixing competition in a couple weeks. There's good selection of other DJs from various scenes around LA. This is sure to be a good one… my first time competing!
For more info on this event you can visit the facebook page at this link: http://win.gs/3StyleLAX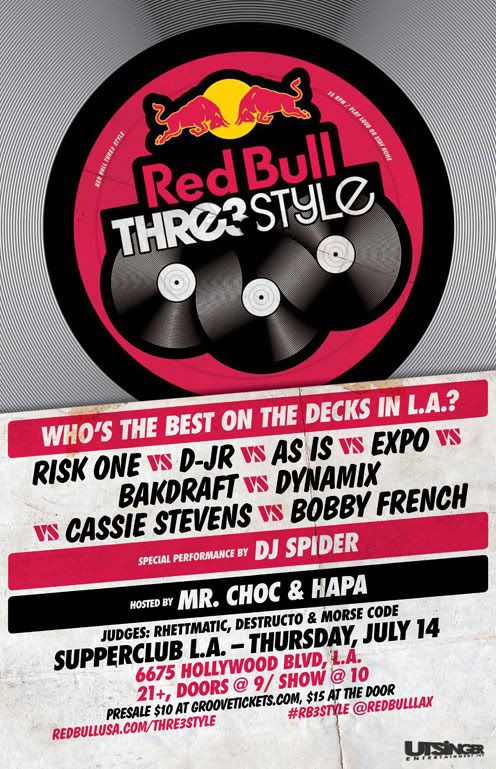 click to enlarge
Thanks!